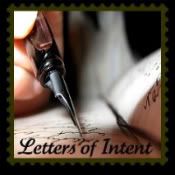 I haven't played with LOI in a while, but I finally have time to type the letters I've been composing in my head. If you have anyone who deserves a letter, head over to Foursons and link up.
Dear Susan G. Komen Foundation,
I understand that you're saying that you're withdrawing funding from Planned Parenthood because they are under investigation. I could actually respect that stand, if that was the real reason why you are withdrawing funding. But I'm not an idiot, I know that your new leader is very openly anti-abortion.
So, of course, since your fearless leader is anti-abortion why on earth would you continue to support a program
that provides needed health services to underserved women nationwide?
Planned Parenthood is a place where young girls who have no other place to go for information about birth control can go and be treated with respect. They provide women with cancer screenings, including, until your funding was withdrawn, breast cancer screening.
You have just denied thousands of women the chance to be screened for the very cancer your foundation is searching for a cure for. All because you focus on
one
service that
some
Planned Parenthood locations offer.
I don't have a lot of money to give to charity, but you can be damn sure that you'll never receive a dime from me. Any money that would have been donated to you will go to another agency, most likely Planned Parenthood.
Signed,
Ashamed I Ever Supported Your Foundation
~~~
Dear Loud Mouth,
Trying to get any work done once you enter the building is impossible.
Why don't you STFU?
Signed,
Not Getting Any Editing Done Thanks To You