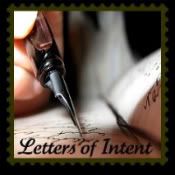 Time to hook up with Julie at Four Sons to get everything that bugged you this weekend off your chest!
Dear
bilateral femoral-tibular articulations
knees,
I know I abused you when I was younger.
I know I asked way too much of you from junior high on. You told me, pretty vehemently to lay off in seventh grade when you both revolted and I ended up with both of you swelling up like water balloons.
I laid off. I strengthened my quads. I learned what I could and could not do. I learned how to avoid the water balloons.
Oh, on occasion, I would forget and do something stupid, but for the most part, I took good care of you as I got older. Even when I took up soccer at thirty, I tried to look out for you. You'd give me a reminder once in a while, just to let me know I might be pushing it too hard.
I got it. I paid attention, I took care of you.
So what's with this?
One little 5K on a dirt road and you laid me up for weeks. I tried working through it. I ate handfuls of ibuprofen. I
slept
with ice on both of you. I quit trying to work through it. I laid off. I didn't go to the gym; I only wore good shoes. I
behaved
. Even when I didn't want to.
Even El Poquito Diablo got worried.
You relented. The swelling went away, the pain subsided. I breathed a sigh of relief and eased back into working out.
And then...you betrayed me today. I've been so good. I've been taking care of you.
Why?
All I did was step down from the stair master. That's it. I was being so very careful not to do anything to aggravate you; I supported my weight with the arms of the stair master and gingerly stepped down, being careful to make sure I stepped squarely.
And you struck with a vengeance, threatening to drop me to the floor. El Poquito Diablo noticed. I lied and told him I was okay. He knew I lied. He made me go easy on you today during our session.
I took ibuprofen, I iced you twice while at work. I've got the other ice pack waiting for bedtime.
I'm not happy.
Sincerely,
Thanks for the GI bleed and frostbite